Post by Alder on Sept 26, 2022 4:48:55 GMT -5
Greetings Dungeoneer,
The first volume of this dungeoneer's guide to minerals describes three common orthosilicates:
Forsteritic olivine, Kyanite, and Spessartine garnet
.
Orthosilicates are a diverse group of minerals, and usually rather dense. The dominant crystalline phases of the upper mantle are orthosilicates, as are many minerals found in medium- to high-grade metamorphic rocks formed in the deep crust.
Silicate minerals comprise some 95% of the planet's crust. The basic structural feature of the silicates is four atoms of oxygen tetrahedrally arranged around a silicon atom. The structures of orthosilicate minerals are the simplest of the silicates: the silicate tetrahedra are isolated from each other by interstitial cations and no oxygen are shared between adjacent tetrahedra.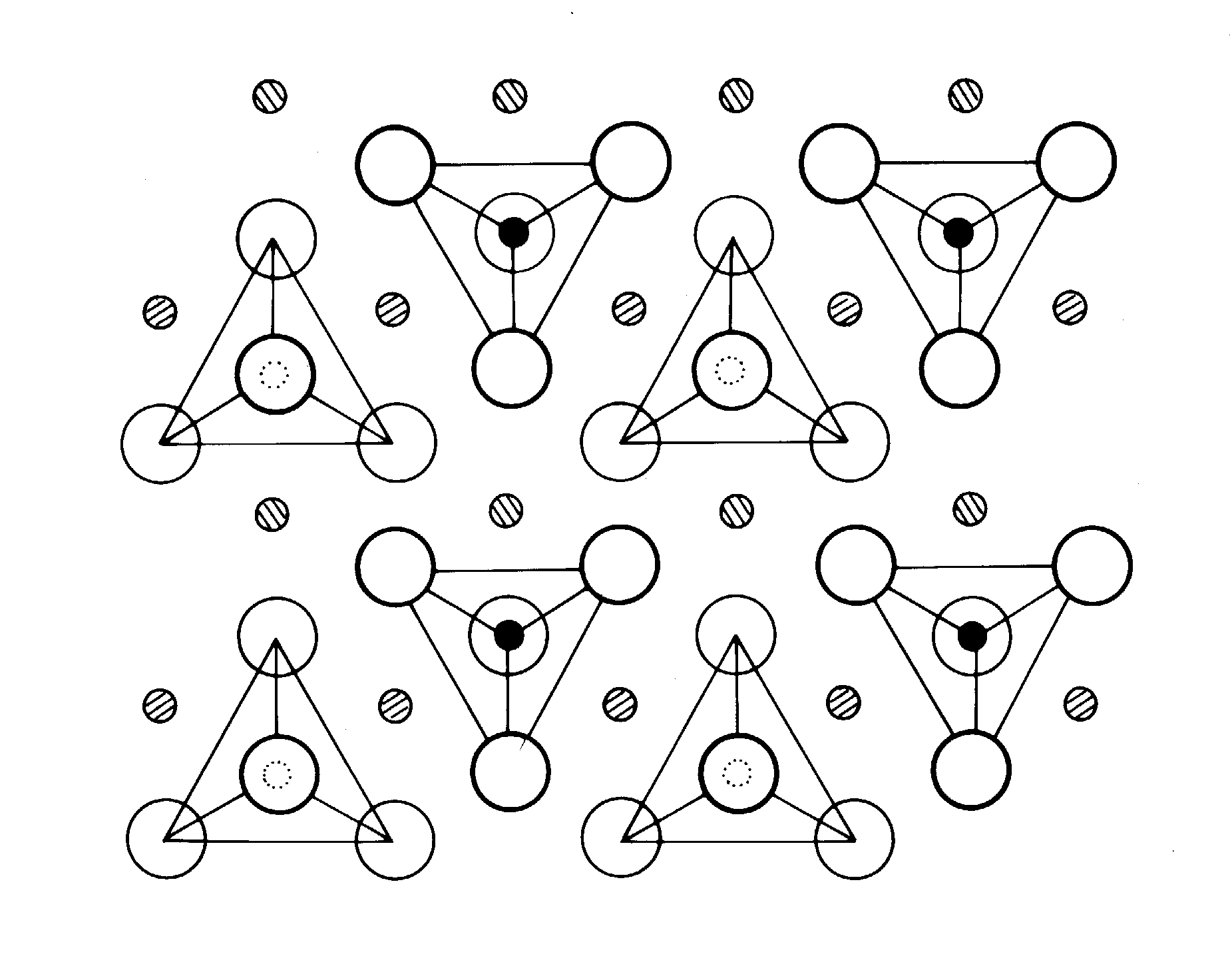 Generalized crystal structure of an orthosilicate, with tetrahedra held together by interstitial cations (grey).
Forsterite
[Mg
2
SiO
4
]
Magnesian olivine, comprising the greatest portion of the upper mantle, but rapidly weathered at the surface. Rarely pure. Forsterite is among the first minerals to precipitate from a cooling magmatic melt, making it common in mafic and ultramafic rocks.
Kyanite
[Al
2
O
5
]
An aluminosilicate mineral formed deep in the crust during intense regional metamorphism of pelitic protoliths like clays and shales. Found in aluminum-rich schist, gneiss, and hornfels. Porphyroblasts commonly crystallizer as striking blue blades.
Spessartine
[Mn
3
Al
2
Si
3
O
12
]
Garnet is an important group of minerals found in metamorphic and igneous rocks. The garnet structure is highly flexible and can accommodate almost any element within in its lattice. Manganese-rich spessartine is a pyralspite garnet found in granitic pegmatites and low-grade phyllite.
Please enjoy your foray into the world of inorganic crystalline solids.