Hobbies
Dec 13, 2018 15:03:05 GMT -5
Post by thekeeper on Dec 13, 2018 15:03:05 GMT -5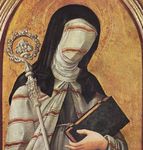 Fascinating! Where do you study shaolin?
Portland Shaolin Center. Traditionally focused and fairly serious yet there's a light and friendly atmosphere. There's been some tensions in the past couple months about some instructors catering too much towards the 'workout' approach instead of the development of martial style and skill, so the founder is leaving. I'm learning Liang style Ba Gua under him so I'm following him to a smaller practice next month. Bittersweet, but he's a fantastic teacher.
While I started the two styles with the intention of them laying an internal foundation to later move to external kung fu, I'm not sure if I want to do that now. Northern Mantis style still really interests me, but I really get a lot out of Ba Gua in particular. It's probably ideal to have practice/training in both internal and external arts, so I'll eventually pick up an external style, but the more you get into intensive internal styles (Ba Gua, Xing Yi), the more you (or I, at least) see some really beneficial components in the internal that the external doesn't really focus on. I also studied with a Chinese martial arts master, George Xu, some months ago which totally changed my perspective on movement and intention. He's fairly adept and actually 'master level' in a lot of styles, but he mainly practices and teaches a kind of style that he's made up that's currently nameless. His thing utilizes 'space energy' (I don't know how to spell the romanized Chinese word, something like 'su'). It's fairly hard to explain, but kind of imagine like a phantom fist coming from your spine and hitting something before your body reacts and follows the same intention. Weird energetic redirection stuff, making your body 'feel invisible' to others (very disorienting, you have to experience it). He studied the movement of tigers for a long time. He punched me in the face on the first day.